How Do I Get My Start Button, Desktop, & Shutdown? - Windows 8 Tweak Tips
I want my Start Button back!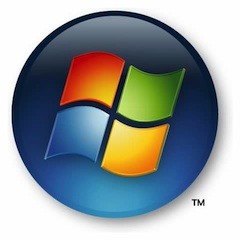 APC Magazine has put together a little download for its readers that will perform two much appreciated tweaks.
Cause the Windows 8 to boot into the desktop instead of Metro
Install a start button
You can download the Windows 8 Tweaks from here.
Stop throwing me back into Metro!
When you open particular files the default application for viewing that file may be a Metro app. For example: You may be working happily in your desktop environment. You find a photo in the Pictures folder you would like to open. Double click and whammo! Metro opens the Photos app... blood pressure rises, veins in your forehead throb.... You can change this behaviour. Right click on the file, click choose default program, and choose the program you would prefer to open when you double click on this particular type of file.
There must be an easier way to shut down!
Well if you've installed one of the start buttons from the APC magazine download above then this problem has already been solved. Perhaps though you would like to create a tile on the metro interface for shut down?
Right-click on the desktop and click new > shortcut
Type shutdown /s /t 00 and click the next button
Give the shortcut a name. Shutdown seems obvious. Click finish. The shortcut will now be on your desktop
To give the shortcut a better icon, right click on it and click properties > change icon. Ignore the warning by clicking OK and choose any icon you like the look of. Click OK and OK again.
Right-click on the shortcut again and this time click pin to start. You will now find a tile in Metro called Shutdown.
Something else you can't do on your new Microsoft Windows 8? Why not ask your Marrickville Computer Tech - we're just a phone call away.